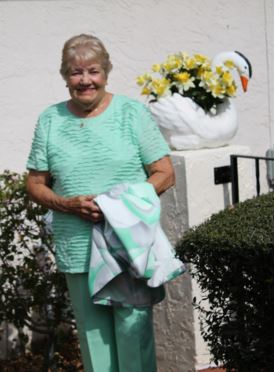 LOVE IS ALWAYS
By
Dennis C. Orvis
As winter flex' its' aging muscles for a final aggravation of the seasons' wrath,
We know it cannot last, for spring is only days away.
The cold, too, cannot last and the Snow, ever so deep, will vanish like cotton candy at a birthday party.
Until winter finally fades into the budding trees and a tinge of green begins to show in
Last years' lawn,
I can close my eyes and once again see the April rains and the prism blooms of the early flowers and more,
I can see the smiling faces of those I love and I am warmed because you are there. And my heart is glad, knowing love is always in season.
Love is always.
1999
*****
Our First Day, Again
By
Dennis C. Orvis
The first day of our second fifty years together has started with
the bright, cool sunshine sneaking in the window as it squeezes
through the Georgia pines and I lay awake beside you.
I am watching your pretty eyes, slowly open to the new day and
I smile as I see that sparkle that I fell in love with over fifty years
ago, dancing in the mornings light.
You look around as the room is getting lighter and a smile appears
on your lips when our eyes meet.
My mind is suddenly exploding with pictures of times and moments
we have shared, as our love has deepened with appreciation and
tenderness that only time can weave and surrender.
We begin this new, first day of our second fifty years as I offer
my hand to you, once again, with a whisper that quietly says
nothing has changed since the first time, except my love for you,
keeps growing deeper and stronger, impossible as it may seem,
every day.
Good morning, my dear, say hello to the first day
of our second fifty years and take my hand.
There is a wonderful journey waiting just for you and me and
it begins right now, this very moment,
As we share OUR FIRST DAY, AGAIN.
December 2002
Celebrating fifty years together
*****
IF
By
Dennis C. Orvis
If I had said to you in 1952, "We will have three beautiful Children."
Would you have believed me?
If I had said to you in 1952, "We will have six beautiful grandchildren."
Would you have believed me?
If I had said to you in 1952, "We will live in five different States."
Would you have believed me?
If I had said to you in 1952, "We will visit every one of the States."
Would you have believed me?
If I had said to you in 1952, "We will visit Canada, Mexico, Bahamas, Spain,
Portugal, Morocco, England, Ireland and Wales."
Would you have believed me?
If I had said to you in 1952, "We will meet Mayors, Governors, Congressmen and
Women, Meredith Willson and even Reverend Robert Schuller."
Would you have believed me?
If I had said to you in 1952, "Many wonderful things will happen to us and we will
never have an argument."
Would you have believed me?
Well, my Dear, I'm sure the answer to all these questions would be no, absolutely not.
And yet they are all true.
Even today, as I slowly read each and every one again, I find it hard to believe they are
all true.
But there is something that is easy for me to believe. In 1952 I was very much in love with you. I remember clearly when I gave you twenty-two red roses for your twenty-second birthday. Yes, my Dear, I still remember.
As we celebrate your birthday once again, and our journey together continues, I want you to know my love has never changed. I believe each new day is a wonderful gift and there are so many things for us to see and to do together.
I don't need to ask if you believe me now. Happy Birthday, my Love, take my hand. It's
another wonderful day with another gift for us to share, together.
To Sweet Edie, my wonderful Wife
May 2003
*****
TO MY WIFE
(When visiting her folks)
By
Dennis C. Orvis
I'm out of dishes,
Out of clothes,
The floor is knee deep,
And the fridge won't close,
The car's on empty,
The garbage can is full,
The cat won't eat,
And the mower won't mow.
But other than that,
Everything is fine,
But without you,
It sure ain't devine.
Love you…D.
P.S. See you on the 25th,
If I can get the door open!
1993
*****
THE COLOR OF LOVE
By
Dennis C. Orvis
In the Fall beauty of New England, the cool sunlight
Dances on the leaves, adding brilliance to every hue;
The gorgeous collage of so many colors,
Like the wondrous years I have spent with you.
From flaming reds to rusty browns, eye catching yellows
Splashed with orange, blend well in an evergreen frame.
A masterpiece by Nature, like our love, my dear,
Every day a special gift, each different and yet the same.
How glorious the picture, what a treasure to see
The gentle wind skipping falling leaves through the air
High above big geese are calling, flying south in a vee
Adding sound to this wonderful moment we're privileged to share.
As the seasons change, the peaceful side of Nature
Overwhelms my senses' as you have always done to me
Without question my seasons have been greater than
I could ever hope them to be
As I stand beside you, basking in the beauty of the season
We hear the song of the Morning Dove
I feel the warmth of your hand in mine and how my
Heart is beating, for this too, is the Color of Love.
2004
*****
A SPECIAL VALENTINE
By
Dennis C. Orvis
Close your eyes, My Love, there's a place I want you to see,
Where Valentine's Day is every day, take my hand, and come with me.
Welcome to my vision, it's such a very special place,
Can you feel the warm and gentle breeze, softly touching your pretty face?
Before you open your eyes, let me tell you what we will find.
A special place no one has seen because it's only yours and mine.
There's a pleasing fragrance from every flower, Valentine's growing on every tree.
The streetlights are giant candy kisses, so pleasant for the eyes to see.
The streets are paved with Oreo's, the bushes loaded with colored berries,
And when it rains, My Dear, it rains chocolate-covered cherries.
The birds are singing love songs just for you at my request,
The air is filled with music and butterflies dancing their very best.
Where do you suppose, My Love, this wondrous place might be true?
Welcome to my heart, My Dear, where all this love is just for you.
Valentine's Day
2005
*****
My Love is Greater
By
Dennis C. Orvis
I gaze in awe at a fossil of gray.
And my mind is filled with such wonder.
I see imprints of leaves, plants and other things,
Personalized footprints of the past to ponder.
"How old" I ask, "Is it a million years?"
I cannot tell, what was their fate?
There is a mystery here I cannot know
There is a story here that must be great.
As I place this fragile fossil in a golden frame, two-foot square
And fasten the see-through cover so you can see it ever fair.
Remember Dear, this fossil is only a million years or more
But, my love for you is eternity, ever greater, forever more
2005
*****
TWENTY-TWO RED ROSES
BY
DENNIS C. ORVIS
"We sell them by the dozen," he said, with a smile he tried to make.
But I only wanted twenty-two, my message wasn't getting through.
His smile became a thin wry grin, suggesting a rule I could break,
But I held my ground and said, "Red Roses please, only twenty-two!"
His face puzzled as if I could not afford twenty-four.
"It's not money," I said, "it's her birthday, give your wife the other two."
He waved his pointed finger from the back to the front door.
"All of these you see are hers," he said, "but I'll do it just for you."
We had not been dating very long, our relationship was new.
I was a soldier and working part-time after hours.
It was your birthday, my Dear and I was so in love with you.
So I expressed my love with the beauty of those red flowers.
My work made it impossible to bring the flowers or be near.
So I missed that magic moment when he brought them to your door.
Twenty-two Red Roses, on your birthday, one for each and every year.
Delivered by a florist who could not have surprised you more.
Let's pretend each magic moment we've shared is a beautiful Red Rose.
What a great bouquet it would be and there in the middle, I'll be holding you.
With a love that still excites my heart as it grows and grows and grows.
And it all began with two young hearts and Red Roses, a bouquet of Twenty-Two.
2005
*****
HAPPY BIRTHDAY, MY LOVE
By
Dennis C. Orvis
Happy Birthday, my Love,
How Blessed I am to share this day,
By His Grace from above,
I treasure each and every special way.
You make moments precious,
And our years, many others might wish so.
Words cannot describe this
Great love, giving my heart an overflow.
Many cards, letters and calls
From those you know and love you share,
Just to say most of all,
Because you're best, because everyone cares.
2006
*****
My One Love
By
Dennis C. Orvis
I cannot imagine my life without you
You give sparkle to the morning dew
For you are my one love
You are my rainbow on stormy days
You are sunshine in the morning haze
For you are my one love
My heart beats wildly when you are near
And you are my joy through every year
For you are my one love, now and forever.
Valentine's Day
February 2007
*****
YOU ARE EVERYTHING
By
Dennis C. Orvis
You are the love song my heart is always singing,
You are the beauty my eyes ever see.
You are the joy that warms my soul.
You are everything to me.
You are the calm that tempers my wild-eyed schemes.
You are the inspiration that brings the best of me.
You are the reason for all my dreams.
You are everything to me.
You are the ideal mother of our special three.
You are to six grandkids, a great Nana, you see.
You are their mentor, a fine example to be.
You are everything to me.
So on this day, happier I could not be.
Celebrating fifty-five years together as close as can be.
I love you so much and I know you'll agree.
You are everything to me.
November 27, 2007
Happy Anniversary
*****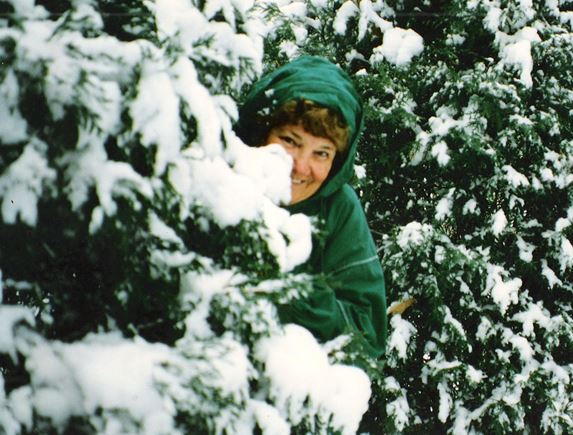 PEEKING
By
Dennis C. Orvis
I saw her peeking through the evergreens,
Where Mother Nature painted snow.
With an elfish grin, her lovely eyes,
Embellish her rosy red cheeks aglow.
Our breath can be seen in the cold winter air,
But this moment gives such warmth to me.
It tells me again what I have always known,
This love we share was ever meant to be.
2008
*****
Bigger than Alaska
By
Dennis C. Orvis
In your wildest imagination, did you ever imagine this? Nearly five thousand miles from Home,
Celebrating your birthday in Alaska, three days by dog sled to Nome.
In your wildest imagination, did you ever see such blue ice?
Glaciers as high as buildings, every view outstanding as camera's entice.
In your wildest imagination did you ever imagine beauty such as this?
Everywhere you look a postcard smiles back with Nature's kiss.
And yet, overwhelming, as it appears to be, Alaska is second to my love for you.
You see, my love is greater than the universe and my heart sings forever true.
In your wildest imagination did you ever see the years we have shared?
I did my dear, from the very first and every moment since. I have always cared.
May 2008
*****
HOW MUCH DO I LOVE YOU?
(To my wife)
By
Dennis C. Orvis
On a clear summer night, can you count the stars?
On mountains so high, can you count the flowers?
During a springtime rain, can you count the raindrops that fall?
In the seven great oceans, can you count the fish in them all?
Or the blades of prairie grass or the bees in a hive?
Or the leaves in the forest bringing fall foliage alive?
Or the songbirds singing their sweet melodies?
Or the feelings we share in a warm summer breeze?
How much do I love you? Just add all these things
Then multiply the flutters of Hummingbird wings.
And you'll have but a fraction of my great love for you
Through the wonders we have shared and the future years too.
2008
To: My wife Edie on our fifty-sixth anniversary.
"I love you more than words can ever express, even these."
*****
FOREVERMORE,FOREVERMORE
By
Dennis C. Orvis
When the morning sun paints the eastern skies
And the sparkling sunrays reach your eyes,
I think of you
When the marshmallow clouds float gently by
And pretty birds speckle the light blue sky,
I think of you
When the soft winds caress the swaying trees
And beautiful flowers attract Honey Bees,
I think of you
When Locusts call and the evening's new
And the moon travels through the nighttime blue,
I think of you
When the wise old Owl sings his one note song
And the dew embraces the new mown lawn,
I think of you
All of this, my dear, and so much more is true
As these thoughts proclaim my great love for you
On this Valentine's Day, like all those before
My love abides for you, forevermore, forevermore.
February 2009
*****
WONDERFUL
By
Dennis C. Orvis
W is for wonderful, for that is what you are.
O is for only, you're the only one for me.
N is for nice, you're the nicest one by far
D is for delighted, it's what you make me be
E is for everything, that's what I love about you
R is for rich, that's how you make me feel
F is for fantastic, in all the things you do
U is for unbelievable, the dreams you've made real
L is for the love we share on this and every day.
Together they spell wonderful, Happy Birthday,
"Wonderful" on this your special day.
May 26, 2009
*****
Anniversary Fifty-Seven
By
Dennis C. Orvis
Well, my Dear, we've caught up with Heinz,
Fifty-seven years, a million good times.
Oh how I cherish those times we've shared,
Yet nothing can measure how much I've cared.
How fortunate we've been to see our children grow
How wonderful to watch grandkids develop and glow
Fifty-seven years together. Can it really be true?
I have been so blessed every day, to spend them with you.
Happy Anniversary, My love. Here's to many more.
I will always love waltzing with the gal I adore
November 2009
*****
As Sure
By
Dennis C. Orvis
As sure as the flowers will bloom again,
My love is true
As sure as the stars will twinkle and shine
My love is true
As sure as bees will collect the pollen
My love is true
As sure as the grapes will color the vine
My love is true.
In the spring our love was so very young, exciting, fresh and new
Your voice, your touch thrilled my wildly beating heart
In the summer our love was bridged by a growing family
The country's greatness welcomed us to every part
In the fall our love remained strong as our house
Emptied to colleges and careers began to evolve
And now in the winter of our love, our young ones
Have families and careers and young ones to revolve
Oh what a wonderful ride, oh what a wonderful joy we continue to share
and our love is still true
As sure as the rainbows will be ever beautiful, we'll ever care
And our love will ever be true.
2010
*****
How Much Do I Love You?
By
Dennis C. Orvis
How much do I love you?
Could it be a hillside covered with yellow daffodils?
Or a train loaded with Oreos?
Or a necklace filled with cameos?
How much do I love you?
Could it be a room blanketed with carnations?
White and red and purple creations?
Or just holding your hand with loving sensation?
How much do I love you?
Just the thought of you can make my day!
Or a dream of you will light my way!
Or holding you gives meaning that words can never say!
How much do I love you?
The answer my dear, is one you always knew.
It's the untold thousands of moments between us two.
Plus one more, this special time, Happy Birthday to you!
May 26, 2010
*****
Wishes and Dreams
By
Dennis C. Orvis
If I could make a dream come true
This is what I would wish for you
Good health and happiness, I know
If I could I would make it so
If I could make a dream come true
This is what I would dream for you
The greatest true love I could find
If I could dream it would be mine
If I could make a wish come true
Or maybe make a dream come true
Either one involves me and you
So I could spend my life with you
2010
*****
The Thought of You
By
Dennis C. Orvis
A day without sunshine is cloudy, misty and often wet
It is sad and depressing to many and yet
I miss and think of you when we're apart
On a day when it snows the entire day
Or a day with storms that won't go away
The thought of you always warms my heart
Whenever clouds, rain, snow and storms start
The thought of you brings bright sunshine to my heart
2010
*****
Our Magic Box
By
Dennis C. Orvis
We have this wonderful box,
Which we will forever treasure
It's full of special memories
Of terrific times of shared pleasure
We are so blessed,
Our box always has room for more
It is a magic wonder box
For it can never overflow
It's in our hearts, yours and mine
Where our thoughts can always soar
Today we toast another great time
Happy anniversary! As we add one more.
2010
*****
The Wedding Anniversary
By
Dennis C. Orvis
We often hear the word anniversary referring to weddings in most cases
Celebrated with cards, special dinners, parties and smiling faces
Cards with tender loving words, perhaps a few intentions so funny
Are read or passed around for all to see but not the gift cards or the money
It was during one of these events I wondered which anniversary shined the best
Could one wedding anniversary be more important than all the rest?
Obviously the first one is quite important if there is to be any more
But is it more important than number two, three or four?
Number five is pretty important a milestone of some kind
Plus all anniversaries ending in five or zero quickly comes to mind
Anniversary twenty-five is extra special to all that care
And number fifty, the golden one is terrific for all to share
But how about all the others, in between the fives and o's
Certainly not unnoticed accented by a card or pretty rose
And all those anniversaries over the golden one, you see
Are extremely important to my true love and me
I guess the answer to my question might depend on who the individuals might be
And how much they mean to each other and how they traveled rough waters of the sea
For every trip through life is different we do the best we can together
And those hand in hand in love will survive the storms, all kinds of weather
So my dear, as I have said many times Lo, a thousand thousand times before
My love for you is ever strong and true, Happy Anniversary forever and ever more.
2011
Note: For my wonderful wife
On anniversary fifty-nine
On Thanksgiving Day
*****
The Magic Word
By
Dennis C. Orvis
Many years ago, when I was a young man, wandering
Through life, searching for purpose and reason
I found a magic word that changed my life, energized
My heart and gave beauty to every season
I dreamed the dream, but I could not know how
Wonderful our future together would be
Now we know well, so many years of love and joy
Because the magic word was and will always be
Edie, My one love,
Happy 59th Anniversary!
November 27, 2011
*****
Heaven Calls Everyone
By
Dennis C. Orvis
Can you hear my voice calling?
Calling, Calling, Calling
When morning light shines through
Can you hear my voice calling?
Calling, Calling, Calling
When the day is new
Can you hear my voice calling?
Calling, Calling, Calling
When the sun sets from view
Can you hear my voice calling?
Calling, Calling, Calling
When the stars fill the blue
Can you hear my voice calling?
Calling, Calling, Calling
Behold, it is my love for you.
Calling, Calling, Calling.
2012
*****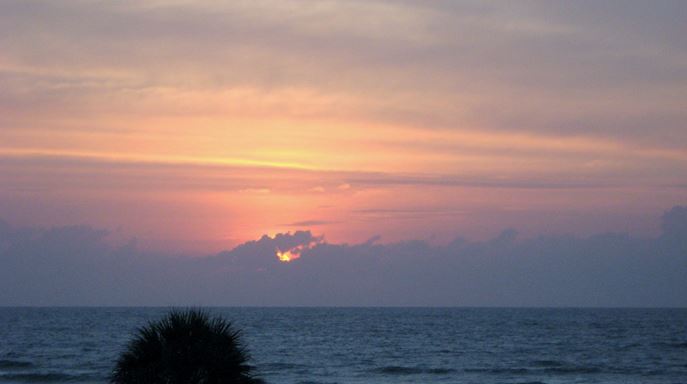 A Special Day
By
Dennis C. Orvis
It's early morning, precisely six thirty-eight
The sky is orange-lavender, framed by a tinge of blue
The picture we see, only nature can create
And I am very blessed to spend this special day with you
The anxious morning sun is trying to appear
There it is! A brilliant pink-orange tip, the first view
My joy is more than doubled, having you so near
Counting my blessings and the great love I've shared with you
How fast the sun is rising, hurrying to be on its way
Impatient for its journey across the sky, of fantastic blue
As I hold your hand, we're young again, embracing this special day
And sharing another Mother's Day, created my love, just for you.
May 2012
Note: This is my 500th poem
To my wife with love
*****