Dennis C. Orvis is a native of Waverly, Iowa. He retired in 1983 after twenty-one years as a professional Chamber of Commerce manager, serving Chariton and Mason City Iowa, Gary, Indiana and Fall River, Massachusetts. He was a state and national officer in the Iowa Jaycees and later past president of the Massachusetts and New England Chamber of Commerce Executives Associations. He was a member of Rotary for over thirty years, president of the Fall River Rotary Club and also a Paul Harris Fellow. He is the founder of the Famous Iowans Club.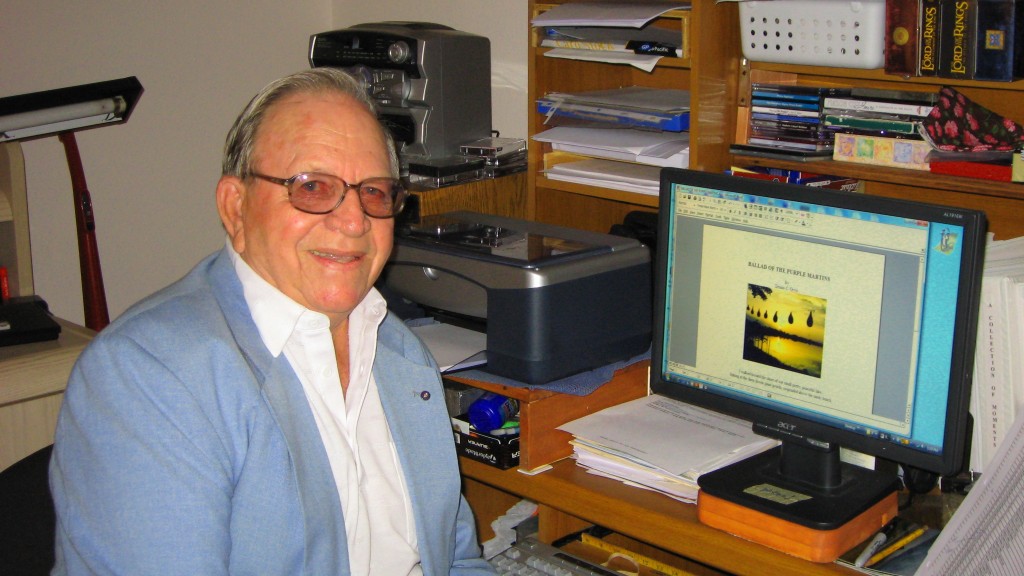 His hobbies include golf, woodworking, traveling and writing. He has written ninety-two stories for their grandchildren. He also has written one hundred eighty-five non-fiction items and over 1000 poems. Many of his poems have been printed in the Lakeland (Florida) Ledger newspaper, The News Chief of Winter Haven Florida and his hometown newspaper in Waverly Iowa.
He published one children's book, in 2005, called Sneezer and in 2008 he published his first book of poetry, The Last Yak to Fargo.
Mr. Orvis and his wife, Edie Daniel of Winder Georgia, were married in 1952, in Atlanta Georgia on Thanksgiving Day. They have three children, six grandchildren and one great granddaughter. They have traveled all fifty states, and all of the Canadian providences but Labrador. They have also traveled England, Wales, Ireland, Spain, Portugal, Mexico, Paris, Morocco and the Caribbean. They are retired in Winter Haven, Florida.